Fall Foliage in the White Mountains..be here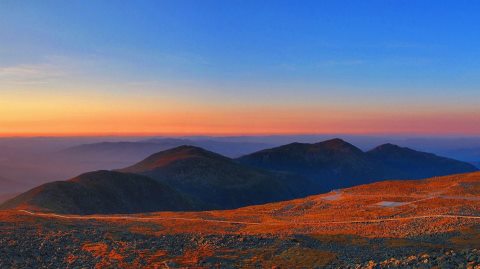 Leaf peepers are getting ready to flock to New England to see the beauty of the Autumn season's  foliage….as far as I and many are concerned, the White Mountains, especially Mt. Washington Valley is the primo place to be!! We are just starting to see color, so there is some time to book, though not much as the whole valley is filling up with reservations, so call today for availability or go to https://www.cathedralledgeresort.com/book-now/
Where to go and what to do during fall foliage season? The following link from NH Magazine is pretty helpful indeed
http://www.nhmagazine.com/Scenic-Foliage-Drives-and-Byways-in-New-Hampshire/?utm_source=getresponse&utm_medium=email&utm_campaign=nhmagazine&utm_content=Time+for+a+foliage+drive
Been there, done that? Looking for more to do? Well, here's What's up next week:
Until Oct 10th at Bretton Woods; Enjoy spectacular views of the highest peaks in the Northeast on a FREE scenic lift ride.  Be sure to check out Latitude 44 for lunch and libations with inspiring mountain views. Open 9a-4p Daily Sept. 6-Oct. 10, 2016. Subject to change and schedule may vary due to weather conditions. Limit one free ride per person, per day. Other restrictions may apply.
…..And while you are up that way, tomorrow the 24th  Oktoberfest at Fabyan's Station, Bretton Woods Celebrate Oktoberfest in the "Wurst" possible-style at Fabayan's Station Restaurant on Saturday afternoon, September 24th from 1:00 pm -4:00 pm. Join us for delicious sample of local and regional beers, traditional German fare of the "Wurst" variety, including bierocks, sauerkraut, Gebrannte Mandeln, and gingerbread hearts, as well as fun and games like the "Root Beer Olympics," ladder golf, corn hole,volleyball, and fun crafts for the whole family. Dance to our favorite polka playlist and catch a performance of our silly Bavarian players! 6032788989
Click for more info: www.brettonwoods.com/calendar
Also Tomorrow September 24 ; Corvettes Doo Wop Revue :Back by popular demand, the national touring Corvettes are returning to the Leura Hill Eastman Performing Arter Center on Saturday, September 24, & 7:30pm. 207-461-4728
Click for more info: www.fryeburgacademy.org/pac
Or tomorrow at Settler's Green; Fall Festival Horse-drawn wagon rides, pumpkin painting, bake sale and more.
Click for more info: www.settlersgreen.com/events
UP FOR A SCARE!?! The Ghoullog at Cranmore Mountain IS THE PLACE TO BE…starting tomorrow and for the following dates, September 24, 30, October 1, 7, 8, 9, 14, 15, 21, 22, 28, 29, November 4, 5
Can you make it out of the Ghoullog unharmed? The approximate 50-minute haunt leads the unsuspecting through dark twists and turns, plus an outdoor element leading through the scariest of dark woods. We invite you to join us for the 10th season of the Ghoullog at Cranmore! Recommended for ages 10 and up. www.cranmore.com for more info.
Need to eat!?! Check out The Valley Originals at http://www.thevalleyoriginals.com/ although between me & you…I have not eaten at any place here in the valley I haven't liked.
Jackon's 31st year of the "Return of the Pumpkin People" starts Oct  1st! Go to the following link for the map http://www.jacksonnh.com/event/964/Return-of-the-Pumpkin-People
So much to see and do! Let's do it!
https://www.cathedralledgeresort.com/wp-content/uploads/2016/09/527187_10151068728434685_648168865_n.jpg
269
480
frontdesk
https://www.cathedralledgeresort.com/wp-content/uploads/2018/04/logo.png
frontdesk
2016-09-23 15:54:44
2016-09-23 15:54:44
Fall Foliage in the White Mountains..be here